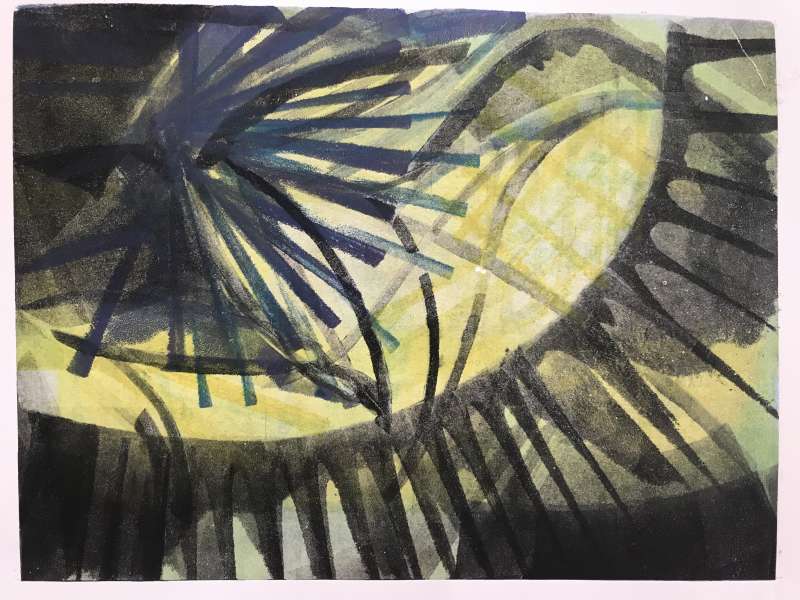 Night Flower
12 x 9 inches (framed: 16 x 20), $260.00 USD
Spontaneous monotype print made with Caligo safe wash ink and applied onto Lino. with brayers. Printed on Conrad E-18 press.
If you are interested in buying this piece, please email:
jenhpr@gmail.com
Inspiration
Putting up the inks from a long spell of printing a four block print. This is the opposite of planning and a nice way to finish out the print day.