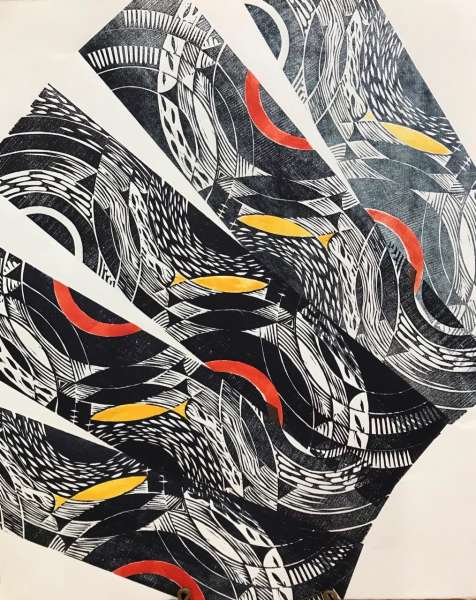 A Primary Sea
ink on paper, 17 x 20 inches, $500.00 USD
A single rough basswood plank was carved and repeatedly printed on an etching press. Color accents were added off the press.
If you are interested in buying this piece, please email:
jenhpr@gmail.com
Inspiration
The movement and ever changing appearance of water and life.
Awards
will be exhibited in upcoming show at Mount Dora Center for the Arts, March 22'.