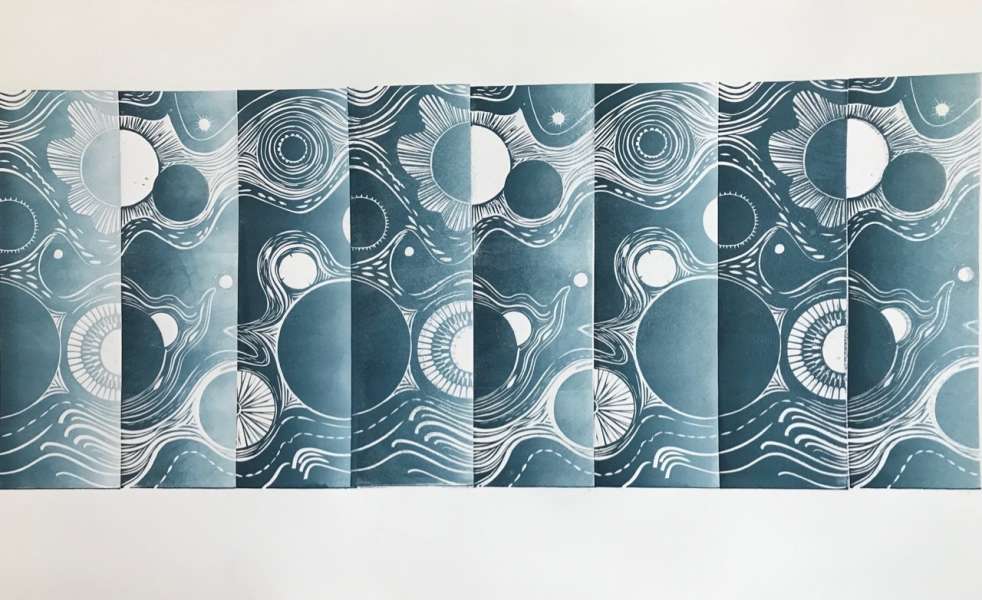 Gatefold Galaxy
10 x 24 inches, $600.00 USD
Three plates are carved to match at opposite ends. The sensation of folding paper is made by inking from light to dark across each plate. Each print is unique in its coloring.
If you are interested in buying this piece, please email:
jenhpr@gmail.com
Inspiration
Simple playing with spheres, one thing led to another and to another.