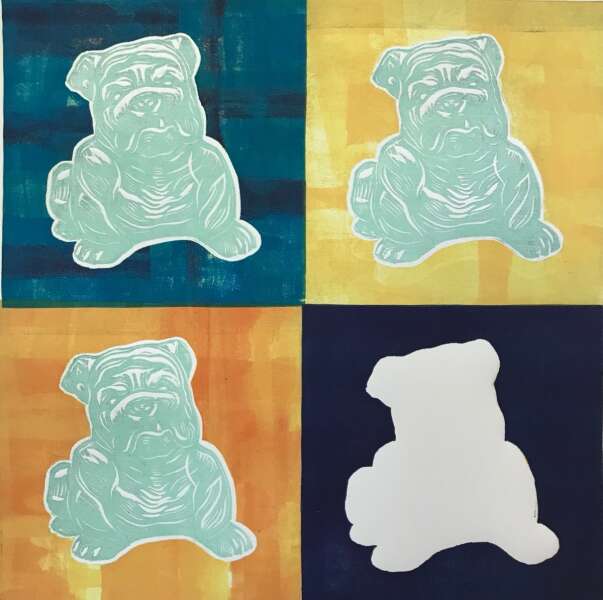 A Bulldog Makes a Bulldog Shaped Hole
ink on paper, 10 x 10 inches, $200.00 USD
2 plates, the Bulldog and the background. Printed in various ways.
No two prints the same, edition of 8.
If you are interested in buying this piece, please email:
jenhpr@gmail.com
Inspiration
Cartoon images of an angry bulldog running through walls. Got me thinking about the special hole all of us make with our movements.
My model was a ceramic bulldog my grandma had.