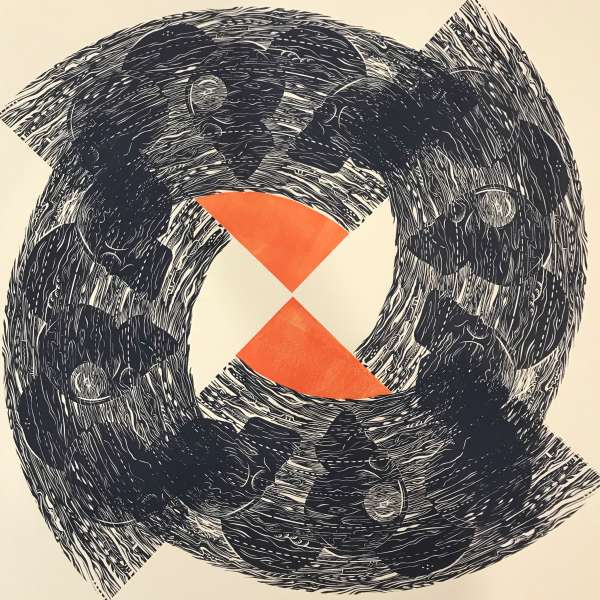 Pinwheel, Dark and Orange
20 x 20, $750.00 USD
For Coming and Going Exhibit, March 2022' MDCA
A quarter round of carved skulls are arranged as a pinwheel.
Viewer to fill in the blanks.
If you are interested in buying this piece, please email:
jenhpr@gmail.com
Inspiration
Quarter rounds carved on a whim as is often the case. Found a home in this series I am calling Broken Circles.