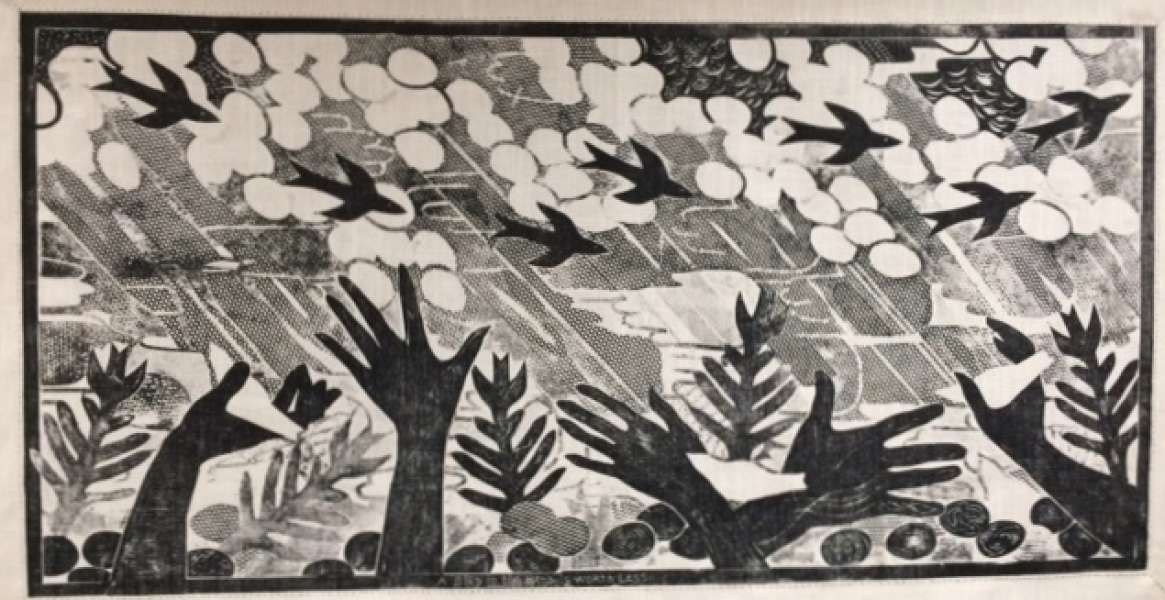 A Bird in the Hand is Worth Less
2017, 24" x 48"
Constructed of many layers of paper and found objects. Repetitive elements are used to create pattern and tell a story. The hands are my family members ranging in age from 17 to 83.
The ink used is Caligo safe wash ink, printed on a linen-like fabric with a steam roller.
This print is one of a kind. The circumstances of this print are unique and personal.
Inspiration
Love of nature and love of hands, concern for the interconnectedness of all nature and need for giving nature it's proper space and respect.