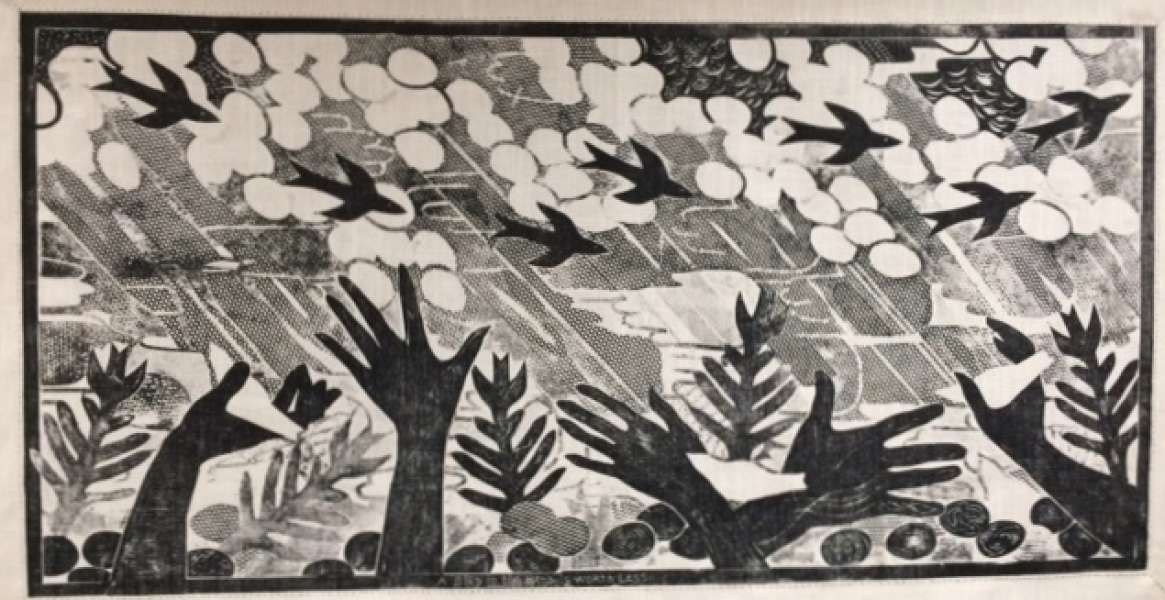 A Bird in the Hand is Worth Less
2017, ink, 24" x 48" (unframed), $500.00 USD
Constructed of many layers of paper and found objects. Repetitive elements are used to create pattern and tell a story. The hands are my family members ranging in age from 17 to 83.
The ink used is Caligo safe wash ink, printed on a linen-like fabric with a steam roller.
This print is one of a kind. Though I can make somewhat similar ones with hand pressing; the circumstances of this print are unique.
If you are interested in buying this piece, please email:
jenhpr@gmail.com
Inspiration
Love of nature and love of hands, concern for the interconnectedness of all nature and need for giving nature it's proper space and respect.